Six months later (original post):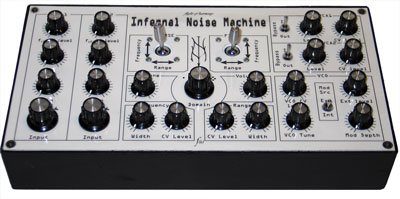 The picture is of the v1.0. The v1.0 used an out-of-production case, the v1.1 is in a slightly different housing.
I am doing a limited run of five of the v1.1. Each unit is completely hand-made and is personalized on the jack panel. The I.N.M. is the flagship of our semi-pro gear, and is intended for studio use. More information at >the I.N.M. page<.
~flight
New ways to make noise
http://www.flightofharmony.com