I have built a few of these in the past, and after reading of the death of Michael Waisvisz last week, I decided to use my last 709 to build this: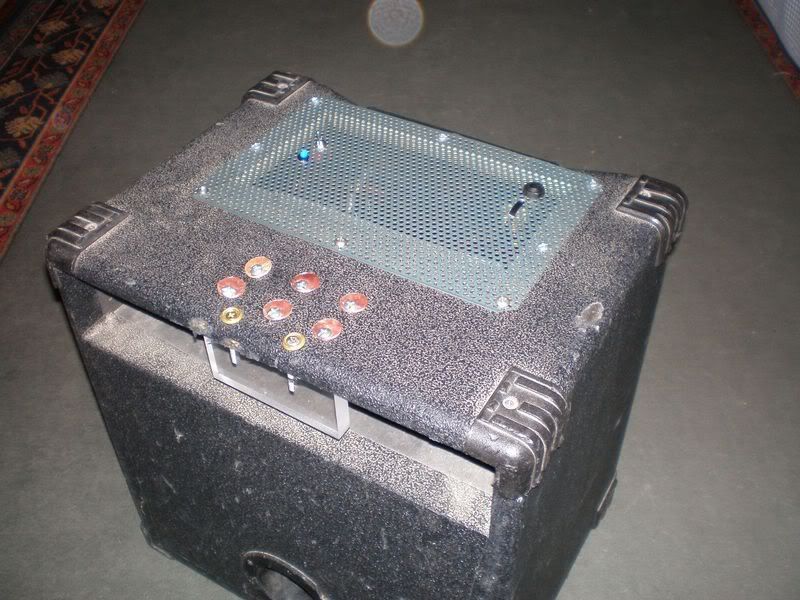 Due to the woofer in a ported enclosure with a tweeter, this thing is way more efficient(louder) than most crackleboxes with a small speaker. There is a significant amount more bass as well.
I installed a line out, for stadium use.
It runs on two 9 volt batteries(in parallel, so they last longer).
The contact points are pennies.