Yet another Flickr gallery of pics of a homebrew synthesizer. No idea what it was or if he even finished it. The PC board looks like a kit but I don't recognize it.
A Swedish DJ who is building a modular synth–apparently.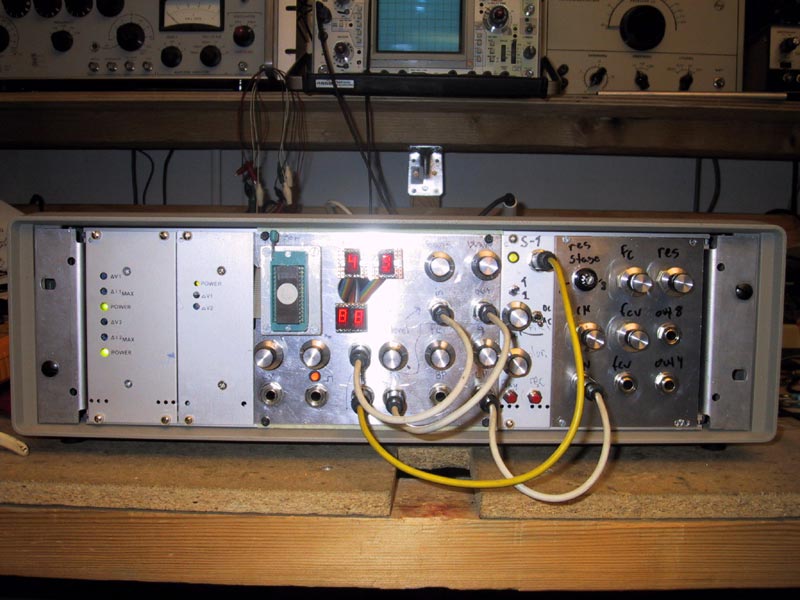 And here's a really good photoset from the AHBA synth meeting last September. I don't think Matrix ran this one.
Finally. Manmachine is a great comic. And features a "homebrew analog synthesizer". Which the robot-oid protagonist apparently blows up after connecting power. (Scroll to the right using your mouse.) The creator ought to be encouraged to make more.